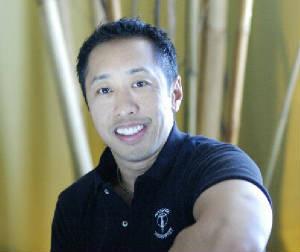 Beginning April 1, 2014 - I will be at a new location. More convenient, less congested, and better parking.
455 Sherman Street, Suite 140
(Located on Sherman and Speer - convenient visitor garage parking and 2 hour on-street parking)

Massage & Bodywork Journal - "Best Massage Therapist in the West", March 2011, 2012, and 2013

5280 Denver's Magazine - "The 15 Calmest, Quietest, Coolest (and most decadently wonderful) Urban Spa's", August 2009
Rocky Mountain News – "Denver's Best Massage Fit for Royalty", July 2009
5280 Denver's Magazine - "Current Obsession - Pampering Pick", January 2007
KMGH Denver Channel 7 "A-List" has ranked me as one of Denver's Top Massage Therapist for three years in a row.
---
March 2014 - Trust Your Instincts
What I know for sure is that if you were going to read one month, ever, on my website, this would be the month. Learning to trust your instincts, using your intuitive sense of what's best for you, is paramount for any lasting success. I've trusted the still, small voice of intuition my entire life. And the only time I've made mistakes is when I didn't listen.

It's really more of a feeling than a voice—a whispery sensation that pulsates just beneath the surface of your being. All animals have it. We're the only creatures that deny and ignore it.

A few years back, a friend and I were walking with my dogs around the pond in a park near my home. The weather was damp and misty, and I was concerned that it was too cold for the dogs to go in the water. But my friend said, "Don't worry—they're dogs. They're not going to stay in the water if it's too cold. Animals don't deliberately cause themselves discomfort the way people do."

How many times have you gone against your gut, only to find yourself at odds with the natural flow of things? We all get caught up in the business of doing, and sometimes lose our place in the flow. But the more we can tune in to our intuition, the better off we are. I believe it's how God speaks to us.

For all the major moves in my life—to Nebraska, to Denver, to working for General Electric, and then walking away 14 years later—I've trusted my instincts. I take in all the information I can gather. I listen to proposals, ideas, and advice. Then I go with my gut, what my heart feels most strongly.

When you don't know what to do, do nothing. Get quiet so you can hear the still, small voice—your inner GPS guiding you to your true North.