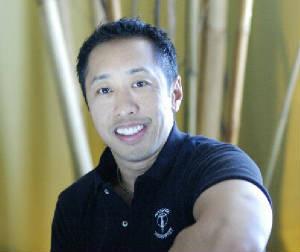 **** New Office Location****
455 Sherman Street (Corner of 4th and Sherman. Sherman is 1 block EAST of Lincoln)
Suite 140
Covered garage vistor parking and 2 hour free street parking.
Directions located on the: Location and Directions Tab

Massage & Bodywork Journal - "Best Massage Therapist in the West", March 2011, 2012, and 2013

5280 Denver's Magazine - "The 15 Calmest, Quietest, Coolest (and most decadently wonderful) Urban Spa's", August 2009
Rocky Mountain News – "Denver's Best Massage Fit for Royalty", July 2009
5280 Denver's Magazine - "Current Obsession - Pampering Pick", January 2007
KMGH Denver Channel 7 "A-List" has ranked me as one of Denver's Top Massage Therapist for three years in a row.
---
April 2014 - Change
This month marks monumental change for me. After 10 years at my Cherry Creek location, I decided to embrace change by stepping away from what felt familiar to something new. I decided that I wanted a different work space. Space in an area that was less conjested and not under perpetual construction. This is BIG change for me.
Change can be wonderful. People improve their appearance, improve their marriages, get great new jobs, even great new spouses. Plus, dear little babies become adorable toddlers, and pretty soon the toddlers can read and then they're having a really nice Sweet Sixteen and their skin clears up and they never talk to you, they fall in love with people you wouldn't allow in your house if you had a choice and they move far away and you rarely get to see the grandchildren.

That's what change is for a lot of us—stuff you have to pretend to embrace even as your heart sinks; you know it's going to end badly and you already feel the inevitable loss. The other awful thing about change is that we want it as much as we fear it and we need it as much as we need safety. I hate my marriage but I'm afraid of being alone. I'm sick of being a lawyer but I don't know how to do anything else.

Good news: It doesn't matter whether you like change or not, whether you embrace it or run in the opposite direction. Not only will changes be taking place, they will be taking place all the time, with and without your participation, from the mouse-sized (they no longer make your favorite suntan lotion) to elephant-sized (death, divorce, and disability). It turns out that even if you make no changes in your lousy marriage, your unrewarding job, or your painful relationship with your brother, all those things will change anyway.
Your two choices are to take steps toward change (you don't have to quit the job or the marriage all of a sudden), or to wait and see what surprises the universe has for you as you cling to what you thought was safety.