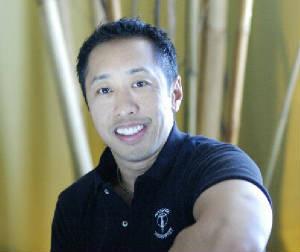 Massage & Bodywork Journal - "Best Massage Therapist in the West", March 2011, 2012, and 2013

5280 Denver's Magazine - "The 15 Calmest, Quietest, Coolest (and most decadently wonderful) Urban Spa's", August 2009
Rocky Mountain News – "Denver's Best Massage Fit for Royalty", July 2009
5280 Denver's Magazine - "Current Obsession - Pampering Pick", January 2007
KMGH Denver Channel 7 "A-List" has ranked me as one of Denver's Top Massage Therapist for three years in a row.
---
JUNE 2015 – TRANSFORMATION
I love to watch the sun set over the mountains in Denver, transforming the sky. Nature has an easier time with transformation than we earthly beings do. Evolving as a human being is a lifelong excavation process—digging deep to uncover your underlying issues. Sometimes it feels like trying to shovel through Kilimanjaro. You keep hitting rock. What I've discovered, though: Rocks unattended turn into mounds, and then mountains. And it's our job to do daily cleanups—in our work, our family, our relationships, our finances, our health.
Ignoring problems is easier, for sure, but if we take even tiny steps to address them, those steps eventually become giant leaps on the journey to self-actualization. Reaching your potential as a person is more than an idea. It's the ultimate goal. The wonders we're capable of have nothing to do with the measurement of mankind, the lists of what's in and what's out, who's hot and who's not.
I'm talking about the real deal: Whose life did you touch? Who did you love, and who loved you back? This I know for sure is what matters. For me, it's the only goal worth aiming for: a transformation of consciousness that allows me to know that I am no better or worse than any other being.
That I simply am.