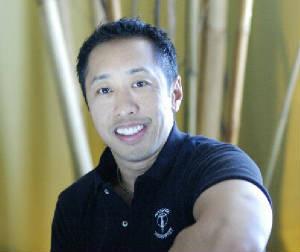 Massage & Bodywork Journal - "Best Massage Therapist in the West", March 2011, 2012, and 2013

5280 Denver's Magazine - "The 15 Calmest, Quietest, Coolest (and most decadently wonderful) Urban Spa's", August 2009
Rocky Mountain News – "Denver's Best Massage Fit for Royalty", July 2009
5280 Denver's Magazine - "Current Obsession - Pampering Pick", January 2007
KMGH Denver Channel 7 "A-List" has ranked me as one of Denver's Top Massage Therapist for three years in a row.
---
FEBRUARY 2015 - L♥O♥V♥E
Over the last few weeks, I have exhausted myself over what I think I know for sure about love. Let's face it: Love can be an intimidating subject, it has been discussed, analyzed, trivialized and dramatized to the point of mass delusion about what it is and isn't.
What I do know for sure: The screenwriters of the movie "Love Actually" explored a great concept, their premise being that love is all around. The chance to love and be loved exists no matter where you are. Most of us can't see it because we have our own preconceived ideas about what it is, such as; it's supposed to knock you off your feet and have you swoon, also how it should appear, perhaps wrapped in a neat, witty, charming package. So if love doesn't show up looking like our personal fantasy, we often fail to recognize it.
This I believe to be true: Love is all around us.
I've seen so many people (including myself) dazed by the idea of romance. Believing we are not whole unless we find someone to make our lives complete. When we think about it, it really is a crazy notion? We must believe that alone we are a whole person. And if we feel incomplete, we are responsible for filling our inner emptiness with love. We must not rely on another to "fix" the shattered parts of ourselves. Look around and take note—possibility is everywhere.
If you find it difficult to open your heart full-throttle to the "Big L", start in first gear: Center yourself with compassion, compassion for others and for yourself. Be generous with your compassion. Approaching the world from a place of true compassion you will gradually feel yourself shifting to a deeper more understanding place.
It won't take long before you become a source of understanding, empathy, caring, and love.
When you create loving yourself and others the story of your life, there will never be a final chapter, the legacy of love gets carried on in those you have touched. When the people you have loved share that love with another and they share it with another…..the chain of love becomes endless.